A' Design Award & Competition 2021-2022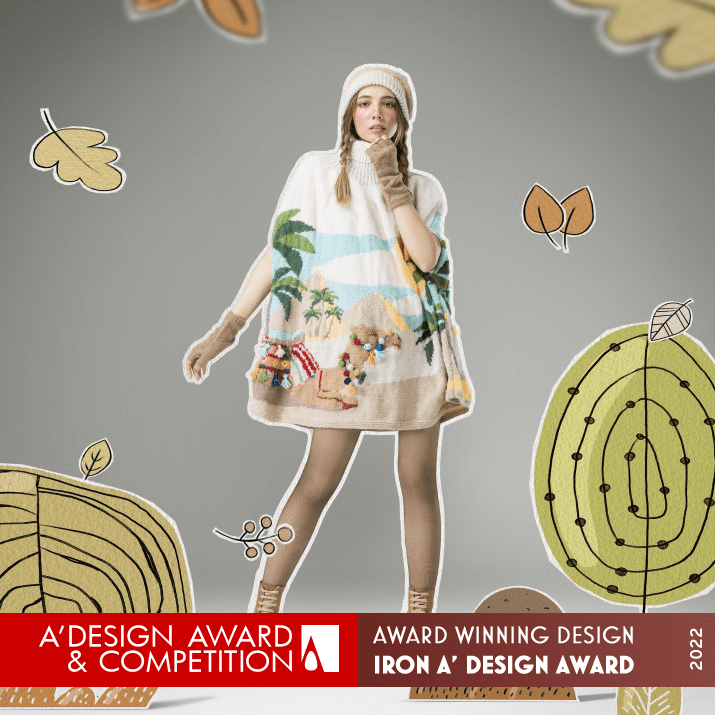 Award Wining Design | Iron A' Design Award
Oak Project Handmade Fashion by Leila Doroodchi is Winner in Fashion, Apparel and Garment Design Category, 2021 – 2022.

A' Design Award
My passion to Zagros Oak Forests Every year, I have a strong desire to inspire one of the precious treasures of art of my homeland, Iran and design these trustworthy artistic motifs on my knitwear collection while it seems that nature, as the most original and the most authentic art throughout the world should not be forgotten. So that, I aim to inspire a piece of generous nature for new winter hand-woven clothes in order to create a brilliant image of the impressive glory of nature.
The project started in April 2020 in Tehran and finished in September 2021 in Tehran, and was exhibited in Zaafaranie art studio in November 2021. And awarded in A Design Award.
LiliDchi, is a fashion design company. This responsibility encompasses business planning, creative development, advertising, and sales, a role that makes Leila Doroodchi expertise absolutely critical to executing the company's mission. She is a leader both within LiliDchi and in the fashion industry more broadly. Her work has shown the appeal of eco-friendly fashion and the market viability of female-led businesses.