Craftland Magazine Collaboration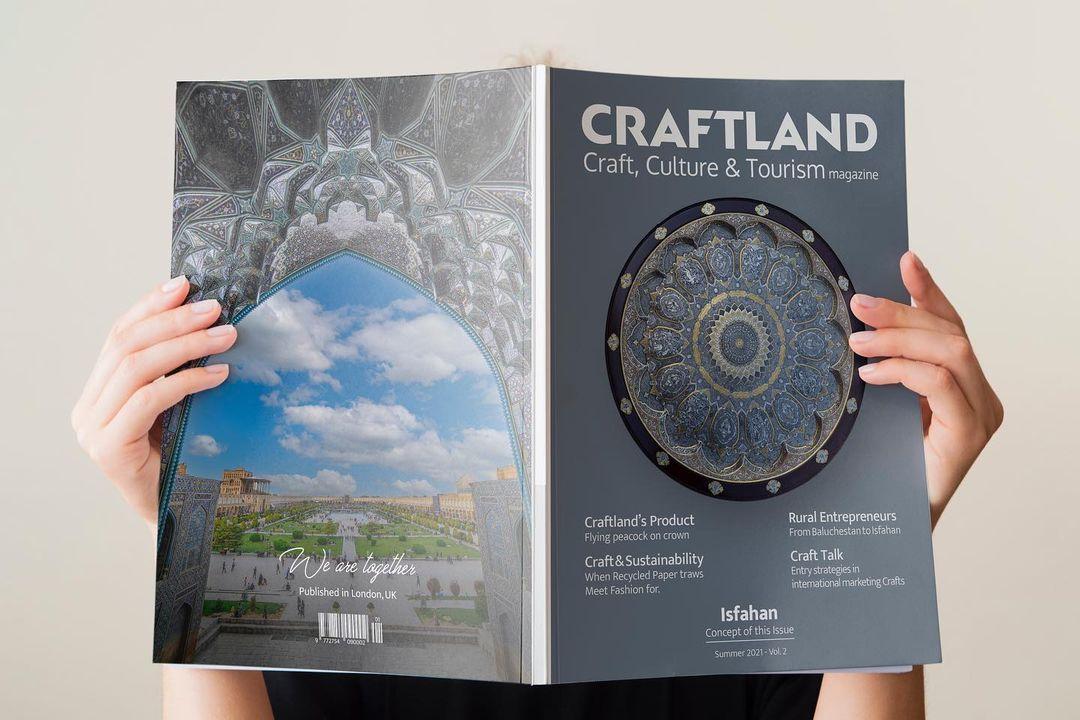 FHere is "Craftland", a land with no borders which is away from politics, enmity, and hatred. Craftland is a new quarterly-published magazine, showcasing the art and the rich culture of Iran.
Each volume of our magazine enjoys a unique theme stemming from this culture.

Craft, Culture & Tourism Magazine
The concept of Craftland's first volume is the Persian Blue. The color which we all know as the color of inner peace. To find this color, we travelled from Bandar Abbas in the south to Tabriz in the north part of Iran and tried to gather multiple aspects of Iranian crafts, culture and tourism. A wide variety of people have cooperated with us so that we would be able to tell the stories of the Made-In-Iran handicraft brands, craft stores, rural entrepreneurs, hotels and eco-tourism. The other part of the magazine exhibits the pure culture of this region, from Architecture to Calligraphy, Museum, Carpet, Cuisine, Style, Ceremonies and so on. Based on the concept of each volume, we also surprise you with a tailored craft product which is designed and produced by the Craftland team.
It was an honor to collaborate in this magazine with other Iranian artists.